ATLANTA, Ga. (April 21, 2022) – During the national Rx and Illicit Drug Summit last week in Atlanta, Addiction Recovery Care (ARC) — a leading provider of treatment and recovery services in Kentucky — played a vital role in advancing proven strategies to address America's persistent addiction epidemic.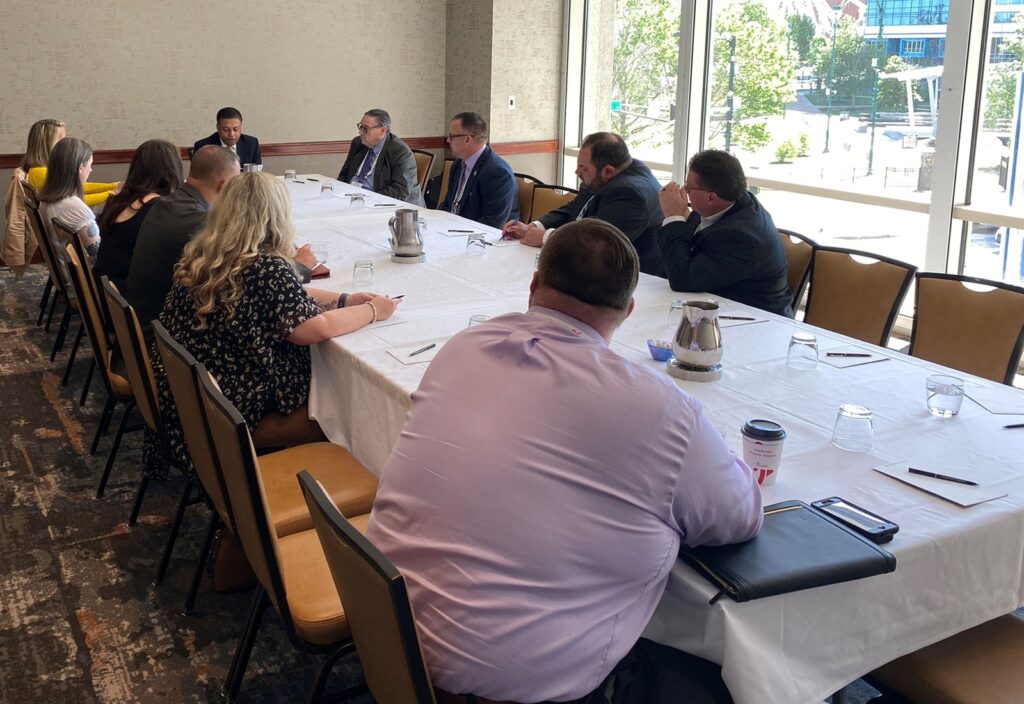 Last week, ARC president/CEO Tim Robinson participated in a roundtable discussion with Dr. Rahul Gupta, director of the Office of National Drug Control Policy (ONDCP), and other prominent prevention, treatment and recovery advocates to dialogue about policies and programs to provide people in recovery from substance use disorder — including formerly incarcerated individuals — access to good-paying jobs and vital support services.
"As we know, Eastern Kentucky has long been at the epicenter of our nation's addiction crisis, so it is exciting to have a seat at the table when it comes to addressing this multifaceted disease that continues to impact our families and communities," said Robinson. "Here at ARC, we have a blueprint for what works, and it includes greater investment in all evidence-based treatment services and wraparound recovery supports, as well as a strong collaboration between recovery advocates and policymakers. We are grateful for influential leaders like Congressman Hal Rogers who has spent his career identifying and implementing innovative policy solutions — from childhood prevention to adult treatment and recovery programs — that are turning the tide on addiction and helping more Americans find lifelong recovery."
To download hi-resolution photos of Robinson's participation in this roundtable event, please click here.